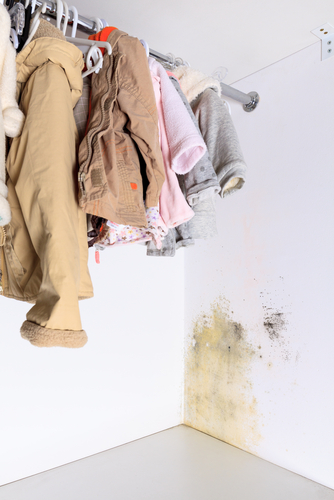 Landlords need to be aware of new obligations under the Fitness Act
28th January 2020 by Byron Sims
Landlords and agents need to be aware of increased obligations, which will apply to all tenancies from March this year. The Homes (Fitness for Human Habitation) Act 2018 (the Fitness Act) currently applies to tenancies created after 20 March 2018, but from 20 March 2020, it will no longer matter when a tenancy was created.
What is the aim?
The Fitness Act was brought in to address concerns over the state of privately rented accommodation. It was then brought to greater attention after the Grenfell Tower fire.
The Fitness Act is intended to make sure that rented properties are safe, healthy and free from anything which may cause harm. Tenants will be able to enforce their enhanced rights through courts and potentially claim damages against their landlord.
What does this mean?
Landlords will now have an obligation not only to repair properties but to improve existing properties so that they meet the requirements of the Fitness Act. This is an obligation which continues from the start of the tenancy and throughout.
The requirements concern, for example, repair and safety hazards, but also aspects such as damp and ventilation. Landlords will need to ensure that their properties are free from mould and adequately ventilated, which may involve installing extractor fans and dry lining walls.
It will not matter whether certain facilities were present at the outset of the tenancy or not, the landlord will have to make sure that they are provided. For example, if a property has always been without a kitchen sink, a landlord will now need to install one, as this will be considered a food safety issue.
Hazards
Apart from the obvious, such as the presence of lead and asbestos, examples of "hazards" include that properties must not be excessively hot or cold, or, for that matter, excessively noisy. It is likely that landlords will be obliged to install central heating and/or insulation, such as double glazing.
Another hazard is "entry by intruders", which means that landlords may need to improve the security of their properties. This could involve installing new doors and windows, or locks.
In practice
Landlords will need to undertake regular inspections of their properties and be able to prove that this has taken place.
The landlord will have an implied right to enter to comply with their repairing obligations. However, a residential landlord must never force entry!
It is not possible to "contract out" of any provisions of the Fitness Act – the necessary terms will be implied into the tenancy in any case.
Landlords may still be liable even if an agent manages the property (subject to the wording of the agreement between them).
If you would like any further advice regarding your obligations for the Fitness Act please contact Byron Sims on b.sims@laceyssolicitors.co.uk or 01202 755980.