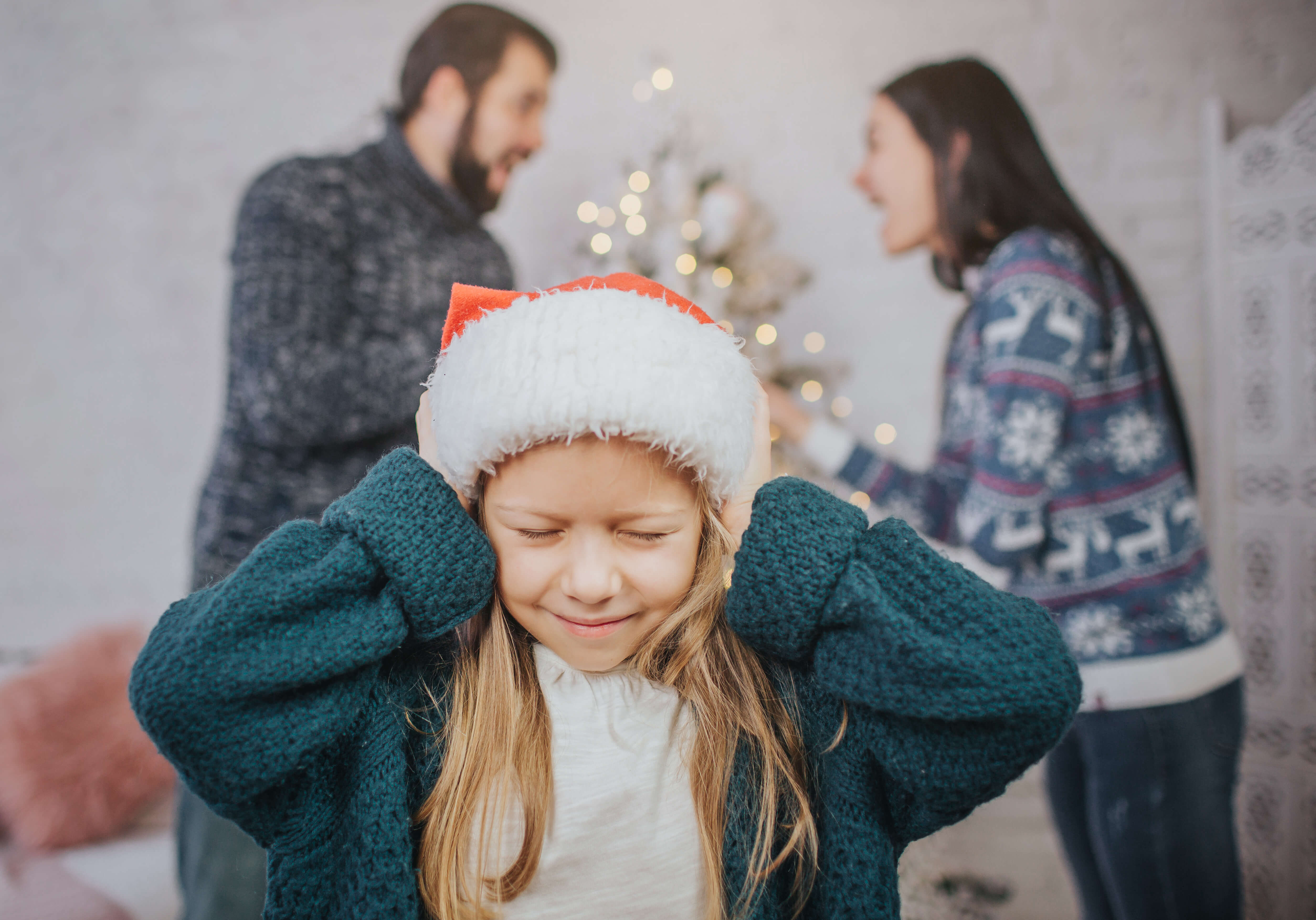 How separated families can cope with the Covid Christmas rules
2nd December 2020 by Kenneth Clarke
With his generous frame and thick mop of blond hair, Boris Johnson might make a passable Father Christmas, were it not for the absence of facial hair, however his announcement of the "Christmas Covid Rules" may not be bringing much Christmas cheer to families. For separated families, it may merely add to the challenges and confusion that this devastating pandemic has already caused.
Solicitors and mediation services have seen a significant increase in families seeking help since the initial lockdown in March, with the rise in domestic abuse cases particularly alarming.
To give just one example, in September 2020 the Court and Family's Social Worker Service received 4,262 new private law cases, up by 540 compared to the same period in 2019.
What are Boris's Covid Christmas Rules?
A five day window between 23-27 December for a family to meet up with a maximum of two other households to form a 'Christmas Bubble'. Once formed, this cannot be changed.
The 'Christmas Bubble' can meet up in private homes or gardens, places of worship or public outdoor spaces.
No Christmas Day lunches will be allowed in pubs or restaurants for 'Christmas bubbles'
'Christmas Bubbles' will be able to hug each other with the social distancing rules being relaxed for these five days.
Travel restrictions will also become void, so that 'Christmas Bubbles' can move freely to meet up with other households.
Between 23-27 December you cannot meet friends or family in your home unless they are part of your Christmas bubble. You can continue to meet people who are not in your Christmas bubble outside your home according to the rules in the tier you are staying in.
There will be no easing of restrictions for the New Year period, after the 27th December, England will return to the three-tier system
So this year people may be forgiven for not singing the old favourite, "The Twelve Days of Christmas". Indeed, if he were alive today the composer Frederic Austin might change three French hens to three Covid bubbles and five gold rings to five golden days.
Whether they will be five golden days for the children of estranged parents will depend on the goodwill, common sense and cooperation of mum and dad. Christmas usually generates more tension and disagreement, but this year mediators are receiving more enquiries than usual from parents unable to agree yuletide arrangements. The numbers have swelled because some parents in heightened conflict had already been using the pandemic as a reason to suspend or restrict contact arrangements.
To be clear, post-Christmas, children will still be allowed to move between their parents' homes regardless of lockdown rules or the tier system, as they were prior to Christmas, as long as social distancing rules are adhered to.
Christmas holds a special significance for families and as mediators we encourage parents to adopt a fair approach for the sake of their children.
The priority should always be to ensure that each parent can spend some quality time with their children over the primary festive days (Christmas Eve, Christmas Day and Boxing Day).
'We can't agree'……
If discussion between parents directly cannot achieve a solution, a referral to mediation will enable both parents to have further discussion in a calm, respectful, constructive setting, with help and support from an impartial mediator who will explore all available options for you. Shuttle sessions can be offered in the more sensitive or contentious cases.
If you would like any further advice on Christmas arrangements please contact our Mediation department on 01202 721822 or g.burden@laceyssolicitors.co.uk