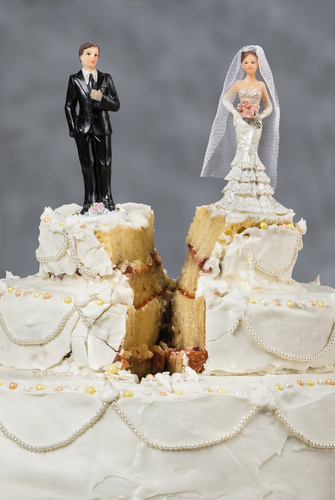 Can you really have a clean break after divorce?
13th December 2021 by Jonathan Talbot
Many people mistakenly believe that a divorce severs financial ties between those formerly but that is not automatically achieved just by the divorce. For this to happen it is necessary to either agree your financial arrangements by negotiation with your former spouse and have the settlement formally approved by the court, or have the court decide how your finances should be divided. There may be many parties who seek a divorce when unrepresented who fail to deal with this aspect themselves as there is little warning available online as to the effect of divorce upon such claims.
Each couple's circumstances will be different and these will determine the options available, with some content to maintain ongoing financial commitments and others keen to have a clean break.
'While an emotional clean break from your former spouse may be easier to achieve, it is also possible and probably desirable to achieve a clean break in a legal and financial sense.' says Jonathan Talbot, head of the Family Department at Laceys.
A clean break order can be made by the court after divorce to ensure that you and your former spouse's financial ties are severed. It also means that neither of you can bring any financial claims against each other in the future as the right to bring such a claim in future can be dismissed by the court making an order to that effect.
Do I want a clean break?
When deciding whether a financial clean break is something that you want, it is necessary to consider your individual circumstances.
The advantages to having a clean break, include:
enabling both parties to make a fresh start with certainty and control over their resources as they are divided by the terms of settlement;
avoiding the risk of having to give a share of future assets to your former spouse; and
avoiding having to spend both time and costs in defending a future claim.
There are two main reasons why a clean break may not be achievable, namely:
if there is a need for ongoing spousal maintenance and a capitalised figure for payment of an equivalent sum immediately is not possible; or
if there are dependent children, whose claims cannot be dismissed as the court will always protect them and the need for them to be able to pursue financial claims through the parent that they live with against their parents if necessary (and where the court has jurisdiction or the power to do so outside of the Child Maintenance Service).
The risk of future claims
Without a clean break order, your former spouse can still make a financial claim against you even decades after you divorce. There have been many high-profile cases that demonstrate this, for example:
Dale Vince who built up a successful green energy business and 20 years after his divorce had to pay over £300,000 to his former spouse; or
Nigel Page who, after winning the lottery, had to pay his former spouse £2 million.
Of course, whilst a clean break would have been advantageous to Dale and Nigel, the absence of one allowed their former spouses to pursue their claims many years after the ending of their relationship. So if you want to ensure you have control of your own finances in the future and that your former spouse will not be able to share in your future earnings, inheritance, or windfalls then a clean break is advisable.
When a clean break is not possible
There are some circumstances when a clean break may not be possible immediately, the main reason being the need for ongoing financial maintenance.
Spousal maintenance may be payable by one spouse to the other following divorce as an ongoing financial obligation to meet their reasonable needs. Whether a spouse is entitled to it, and the amount to be paid, will depend on both parties circumstances taking into account both needs and financial resources.
Spousal maintenance may be due if:
there is a shortfall between your income and outgoings; or
there is a significant disparity between your income and that of your spouse to achieve an established standard of living enjoyed during the parties marriage.
It is often payable where one parent gave up a career to look after the children of the family and became financially dependent upon their spouse as a result of this.
The length of time over which it is required to be paid will vary and depends both on the length of marriage and the age of the parties. The courts are obliged to consider when continuing obligations between the parties can be brought to an end perhaps after a term of years after which the recipient spouse might be expected to have achieved financial independence.
Capitalising maintenance payments
If you are entitled to spousal maintenance, or are due to pay it, but would rather have a clean break now, then it may be possible to capitalise the maintenance into a lump sum payment. This means arriving at a figure that would effectively 'buy out' the ongoing obligation to pay monthly maintenance but being worth an equivalent amount. This can be an attractive option for the receiving spouse if they require a lump sum now, say for the deposit on a new home, or, if they do not want to continually have to rely on their former spouse to pay them each month. It can also be attractive to the paying spouse as they will achieve the severance of financial ties immediately and be free to conduct their financial arrangements with full control over these for the future.
Deferring a clean break
Sometimes if ongoing spousal maintenance is required to be paid, for example if the paying spouse does not have the capital available to buy out the receiving spouse's maintenance entitlement, or if the receiving spouse needs regular monthly income to assist with their budgeting an immediate clean break may not be possible.
However then a delayed or deferred clean break may be possible when it can be shown that the need for maintenance will not continue indefinitely but that the recipient former spouse will become financially independent at some point in the future. Then spousal maintenance may be agreed to be paid over a limited period or term perhaps to encourage an initially dependent former spouse to utilise their own earning capacity by obtaining suitable employment for which they may need to retrain. At the end of the term the court can provide that a clean break order will be made and bar further claims.
Conclusion
It is important to note that spousal maintenance is entirely separate from child maintenance and a clean break of spousal maintenance can be achieved even if there is an ongoing obligation for one spouse to pay child maintenance.
In the majority of situations, even if you have few assets at present, obtaining a clean break agreement is to be regarded as the most desirable outcome for most as it allows each party to achieve economic freedom for the future and is encouraged by the courts wherever possible.
If you would like any further advice on this subject or other family matters please contact either our Family department on 01202 377800 or j.talbot@laceyssolicitors.co.uk or our Mediation department on 01202 377993 or g.burden@laceyssolicitors.co.uk
This article is for general information only and does not constitute legal or professional advice. Please note that the law may have changed since this article was published.